Are you interested in our uniform rentals? Here at Consumer Textile Corporation, we condense our intricate rental process into three easy steps.
What's included with our Uniform Rentals programs:

Three Simple Steps
First and foremost, we plan out our delivery schedule based on your business's schedule and needs. We will work with you and deliver the products that fit within your preferred time and dates. Our knowledgeable, experienced delivery specialists always arrive on time and efficiently. They will deliver your uniform products, with no missing items or damaged products.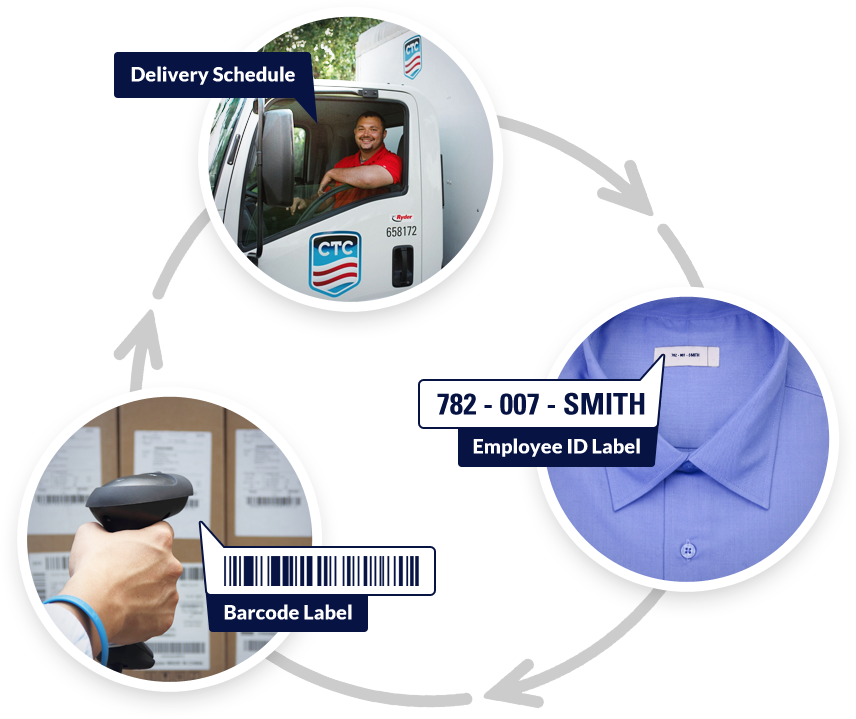 Our second step in our three-step process is our Employee ID uniforms. We provide this security feature that helps us cover each of your employees. Each of your employees will receive a label on their uniforms featuring a unique employee number and their name. This helps us keep track of uniforms and prevent missing garments. Our third step ensures that each individual customer receives exactly what they turned in. We utilize an advanced bar code labeling system that ties the garment back to the person within the overall company account. Thus, you are always wearing your specific uniforms.
Sign Up for Our Uniform Rentals Program Today!
Call us at 580-323-3111 or fill out this form for more information on how we can help you: