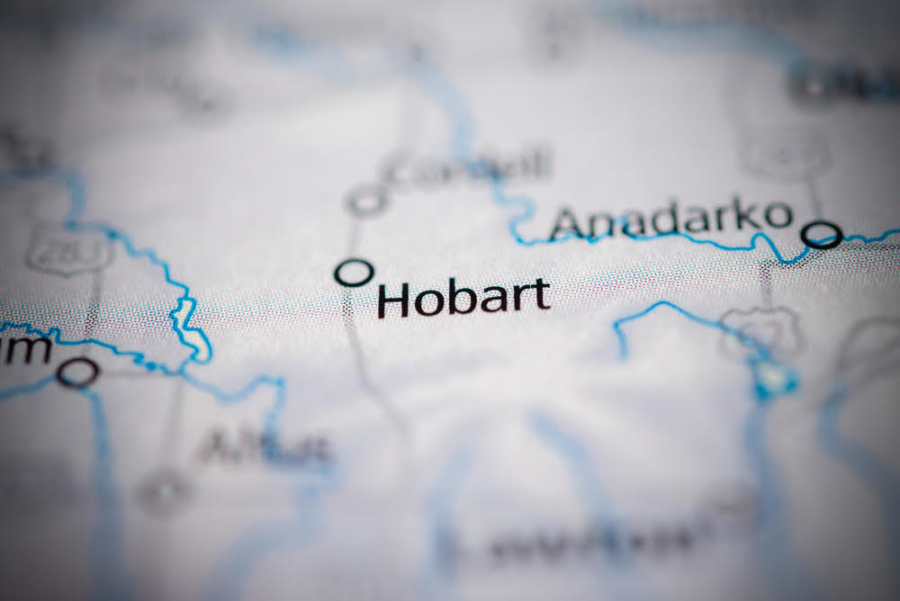 If you're looking for commercial linen services in Hobart, Oklahoma, there's only one name that you can trust for quality, convenience, and overall excellence: CTC!
CTC is the leading choice in commercial linen and laundry services in Hobart, OK. We have the widest range of commercial linen and laundry services for different industries and businesses. Furthermore, our expertise and experience span over 100 years, with countless happy customers made along the way. Become one of our satisfied clients today!
Linen and Uniform Rental Services in Hobart, OK
CTC is the Hobart, OK expert in commercial linen and laundry services. We have mastered the care and distribution of linens, uniforms, janitorial products, and laundry services for different businesses across a variety of industries including:
Impress your diners with clean and fresh table linens only from CTC! CTC is your leading supplier of all types of restaurant linens and uniforms, ideal for use in both back- and front-of-the-house applications.
Redefine hospitality with better, cleaner-quality hotel linens from CTC. We have some of the best selection of beds, baths, and other hotel linens in Hobart, OK.
CTC is your one-stop shop for all your automotive linen and apparel needs in Hobart, OK. We have a complete selection of cleaning towels and automotive uniforms designed for durability and low maintenance.
Give your patients and medical professionals the gift of peace of mind and confidence with your bed and bath linens, patient gowns, and medical uniforms with CTC's specialized medical linen and uniform care. We also use top-notch garment care technology and advanced laundry processes to ensure cleanliness and optimum safety for your crucial healthcare linens.
Deliver complete and unmatched comfort and luxury to your clients with salon and spa towels that are maintained to the highest standards. We have an excellent and luxurious selection of towels and bed linens designed to meet the delicate needs of the beauty and leisure industry.
Get industrial uniforms in Hobart, OK that work as hard as you do. We have a wide selection of industrial uniforms, all guaranteed to be of top-notch quality and durability to withstand even the toughest of industrial situations.
CTC is also your Hobart, OK floor care products supplier of choice. We have an excellent selection of floor mats ideal for use in different commercial applications including standard entrance mats, message and logo mats, and more specialized scraper and anti-fatigue matting options.
Facility maintenance has never been easier or more convenient! Contact CTC today to get the best cleaning supplies in Hobart, OK. We have over 45,000 products to choose from so you can rest assured that all your cleaning needs are covered.
Who could better bring you excellent laundry and dry cleaning results than CTC? We boast of our coveted Sanitone Master Dry Cleaner Certification and years of industry experience in the care and maintenance of commercial linens and garments of all types and sizes. When it comes to Hobart, OK commercial laundry and dry cleaning services, trust that it can't get any better than CTC.
Good Enough is Never Enough
At CTC, there's no room for mediocrity. If there's one thing that we have learned from being in business for over 100 years, it's that excellence is achieved through daily, unceasing hard work. And this is what we do every day for every client – no matter how big or small their service needs are.
With CTC, you can expect excellence and top-notch service with the caliber and capacity of our industrial facility, in the durability and integrity of the products we offer, in the ease of doing business with us, and in the processes we employ to maintain our standards.
Above all, CTC is fully committed to delivering complete customer satisfaction and maintaining excellence in everything that we do.
Contact CTC Today
CTC remains your best choice in excellent and satisfying commercial linen and uniform services in Hobart, OK because we care. Call us today at 800-926-5646 to speak with a customer representative!
 Go beyond good enough! Go with CTC.