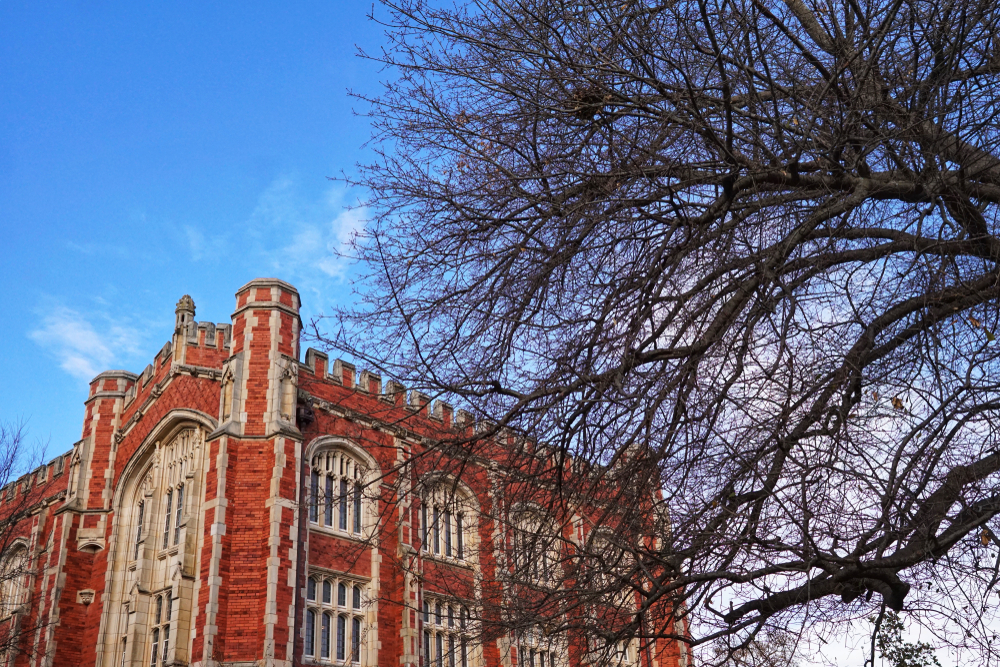 Experience? Check! Excellent product selection? Check! In-house experts? Check! When it comes to linen and uniform services in Norman, OK, CTC checks all the right boxes, from your needs to your expectations and more.
Check out the best of what we can offer your business!
Top-Notch Services Across Different Industries
CTC is your best choice for a whole range of linen and uniform services for Norman, OK businesses across different industries.
CTC has you covered in each of the following industries and services.
We offer a complete range of high-quality commercial kitchen linens from tablecloths to napkins to aprons and professional apparel like uniforms and aprons – perfect for use in every kind of Norman, OK restaurant!
Level up your hospitality game with top-notch linens only from CTC! We have a range of bath and bed linens as well as mops and floor mats for every room of your hotel.
Get solutions that work as hard as you do with our selection of handpicked products for the automotive industry! From hardy shop towels for your everyday needs to hardcore floor mats that will take on every bit of grease and grime, to high-quality uniforms for all designations in your business, trust that CTC has the best of them all!
There is no room for error or doubt where your medical linen needs are concerned. Entrust your needs to the medical linen services in Norman, OK with a century's worth of credible work to back up its reputation: CTC! We have all your medical linen needs covered plus more: from the basic bed and bath linens and gowns and scrubs to the more specific cleaning implements for medical facilities including specialized microfiber towels and mop heads, and floor mats for different areas in your facility.  
CTC has everything you need to deliver the kind of luxurious relaxation your guests expect from your salon and spa. We have a range of deluxe towels and plush bed linens for the complete spa experience. CTC is also the best place to get a complete selection of maintenance products to help you keep your business in its best condition – from heavy-duty floor mats to floor mops of all kinds and sizes.
If you're looking for top-quality industrial uniforms in Norman, OK that meet your needs and expectations for quality, delivery, and convenience – then CTC is without a doubt the best place for you! Our uniform selections don't only come in the best quality available; they are also enhanced with our top-notch uniform service technology that ensures on-time and accurate delivery, cleanliness, and inventory management support.
CTC provides you with the maintenance support that you need for your business with our janitorial products ranging from cleaning solutions to a selection of paper products, air fresheners, and trash cans and liners.
Tired of your linens and uniforms falling apart of looking too worn? CTC's family laundry and dry cleaning services are perfect for you! We thoroughly wash, repair, and even fully replace every item that needs it so you always have fresh, new stock at the ready.
Solutions Created for Results
CTC is all about results. And part of how we deliver our service is designed to bring you exactly that: solutions that will guarantee results, whether it's in the level of cleanliness of the items you bring to us for laundering, the inventory management support we deliver using our state-of-the-art tracking technology, or the manner in which we deliver the items you need.
That, and the level of dedication we put not only into the services we deliver but more importantly into the relationship we build with you as our clients, is a testament to more than 100 years of honing and perfecting our services.
Get the Best Linen and Uniform Services in Norman, OK Today at CTC!
Your business needs the best. Your business needs CTC! Contact us today at 800-926-5646 or drop us a line here to connect with us and get started.