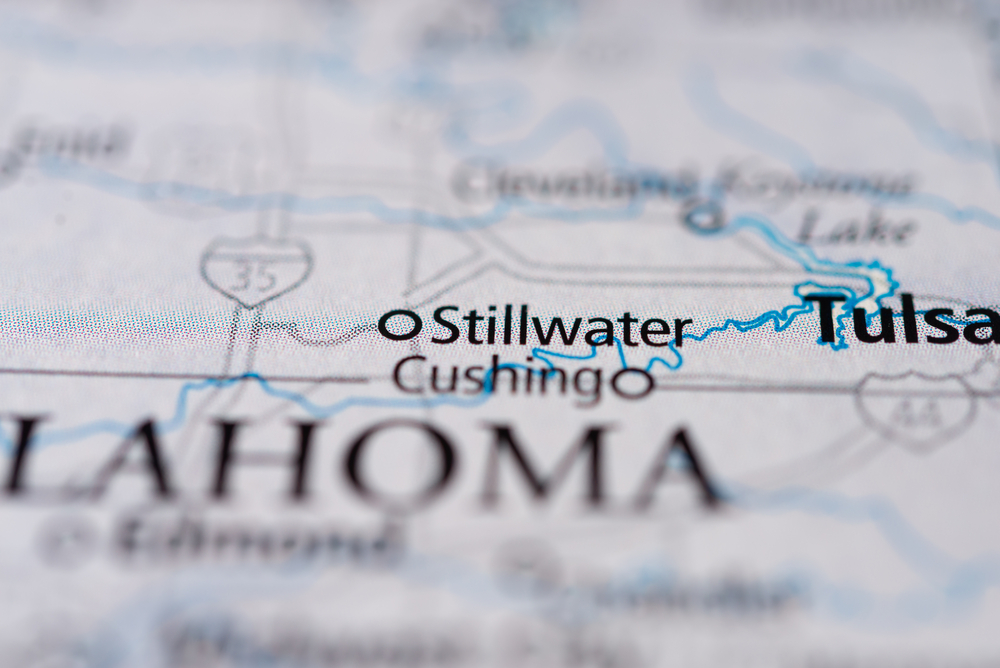 There's no such thing as too good when it comes to linen rental services for your company. For Stillwater, OK linen and uniform services that exceed your expectations for quality and efficiency, work with the industry experts at CTC.
With over 100 years of industry expertise and specializations in all things commercial linen and laundry, CTC is the Stillwater, OK linen and laundry solutions provider that can deliver great results efficiently.
High-Quality Linen and Uniform Rental Services in Stillwater, OK
CTC is the local specialist you can rely on for industrial and commercial laundry as well as linen and uniform rental services:
CTC is a leader in Stillwater, OK restaurant linen services. We have a wide selection of table linens, aprons, and towels with a range of colors and sizes to suit your restaurant's needs!
Give your hotel a quick five-star upgrade with linens from CTC! Explore our luxurious selection of bath and bed linens that will surely impress your guests.
Get all of your automotive linen and professional apparel in one place. Enjoy the convenience of getting the full-service supply and maintenance you need for your automotive towels and uniforms.
Leave no room for errors with clean and safe medical linens from CTC. With our state-of-the-art laundry facilities and compliant laundry procedures, you can rest assured that your bath and bed linens, patient-use apparel, and professional uniforms for medical staff are clean and safeguarded against common hospital-acquired infectious pathogens.
Redefine the way you deliver comfort and luxury by incorporating our towels and linens into your inventory. CTC has a great selection of towels, bed linens, and robes made specifically for the spa/salon market. Our spa/salon linens are not only made of the plushest materials but are also expertly maintained to meet the standards of your clientele.
CTC is a one-stop shop for all your Stillwater, OK industrial uniform needs. Not only are we a local leading supplier of industrial and protective wear, but we also maintain and repair your uniforms as needed.
CTC is more than just a leading supplier of commercial linens and uniforms in Stillwater, OK. We also supply a diverse selection of high-quality industrial-use floor mats. From standard mats to specialty mats, we have your floors covered.
We have over 45,000 janitorial items to choose from! CTC delivers both quality and quantity when it comes to our selection of cleaning products. From paper and hygiene products to cleaning solutions and chemicals, CTC has it all in one place!
Commercial laundry and dry cleaning have never been this easy or satisfying! CTC leads in commercial laundry and dry-cleaning technology. With specialized techniques, proven and tested expertise in linen and uniform care, and state-of-the-art laundry facilities, your business is in the best hands with us.
The Better Service
CTC has competitors beat by 100 years! Longevity in this industry is a rare feat, and to have lasted as long as we have is a testament to our credibility and reliability. But, we do not rely on our reputation alone.
We match our reputation with tangible results that are seen in the caliber of products that we introduce to the market, the range of selection that we offer each client, the technology and capacity of our facilities, and the cleanliness of the items we deliver. 
Here at CTC, we put our customers first. We strategize for solutions that work best for each client. Promptness, punctuality, accuracy, integrity, transparency, and personalized, accessible customer care and support are a part of our core beliefs. 
CTC has everything you need for your Stillwater, OK business. Contact us today for a free quote on our linen and uniform services at 800-926-5646.