7 Things That Are Included With Our Uniform Rental Service
September 03, 2019
CTC Corp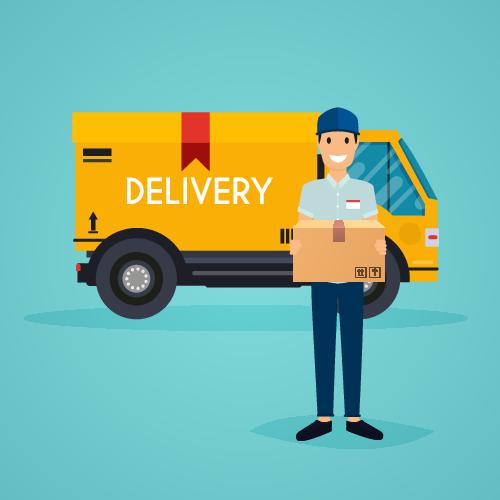 At CTC, uniform rental is about so much more than just charging a fee to give you a uniform. We are invested and involved in every step of the process, so that you don't have to worry! We understand that our clients are busy, and that they don't necessarily have the time to oversee every part of their uniform rental program.
So, to help our clients' businesses grow, we go above and beyond to ensure that they have the most time possible to focus on the most important parts of their company. 
Here are the extra services and steps that are included in our uniform rental program:
1. Fittings
Let's face it – there's no such thing as a standard size. All of your employees are different, and each of them needs a uniform that's been fitted to them to look their very best when representing your company. CTC's uniform rental program includes fittings so that all of your company apparel will fit properly and present your business in the best possible light. 
2. Pickup
When your uniforms are dirty, our CTC representatives will pick them up from your facility. You won't ever have to drive to drop off your uniforms.
3. Laundering
We take care of the entire laundering process for you. From sorting to washing to drying, we invest in the best equipment and procedures so that your uniforms come out looking great every time. 
4. Inspection
Even though we have a ton of faith in our laundering procedures, we know that mistakes can happen. Whether it's something that happened while your employee was wearing our uniform or somehow your uniforms were damaged during processing, we take complete responsibility. So, we never send your uniforms out before they undergo a thorough inspection to ensure complete quality control. 
5. Repairs
When you rent, we own the garments.  We're responsible to repair them completely so that you always get a useable and quality product. 
6. Replacements
Again, since we own the uniforms, replacement is on us. While we do our best to mend any uniforms that are damaged, we also take care of replacing any garments that are worn out.
7. Delivery
Finally, delivery is also included in our uniform rental service. We drop off your uniforms at a time that fits within your preferred windows, arriving on-time and efficiently so that you always have the uniforms you need for the workday. 
Take Advantage of All the Benefits of Our Uniform Rental Service
For complete uniform services that meet all of your needs, contact CTC today! We'll help you get started on our uniform program by providing you with a free estimate. 
Give us a call today or fill out our online contact form to get in touch with one of our representatives!