How to Choose Uniforms for Automotive and Industrial Businesses
September 16, 2022
CTC Corp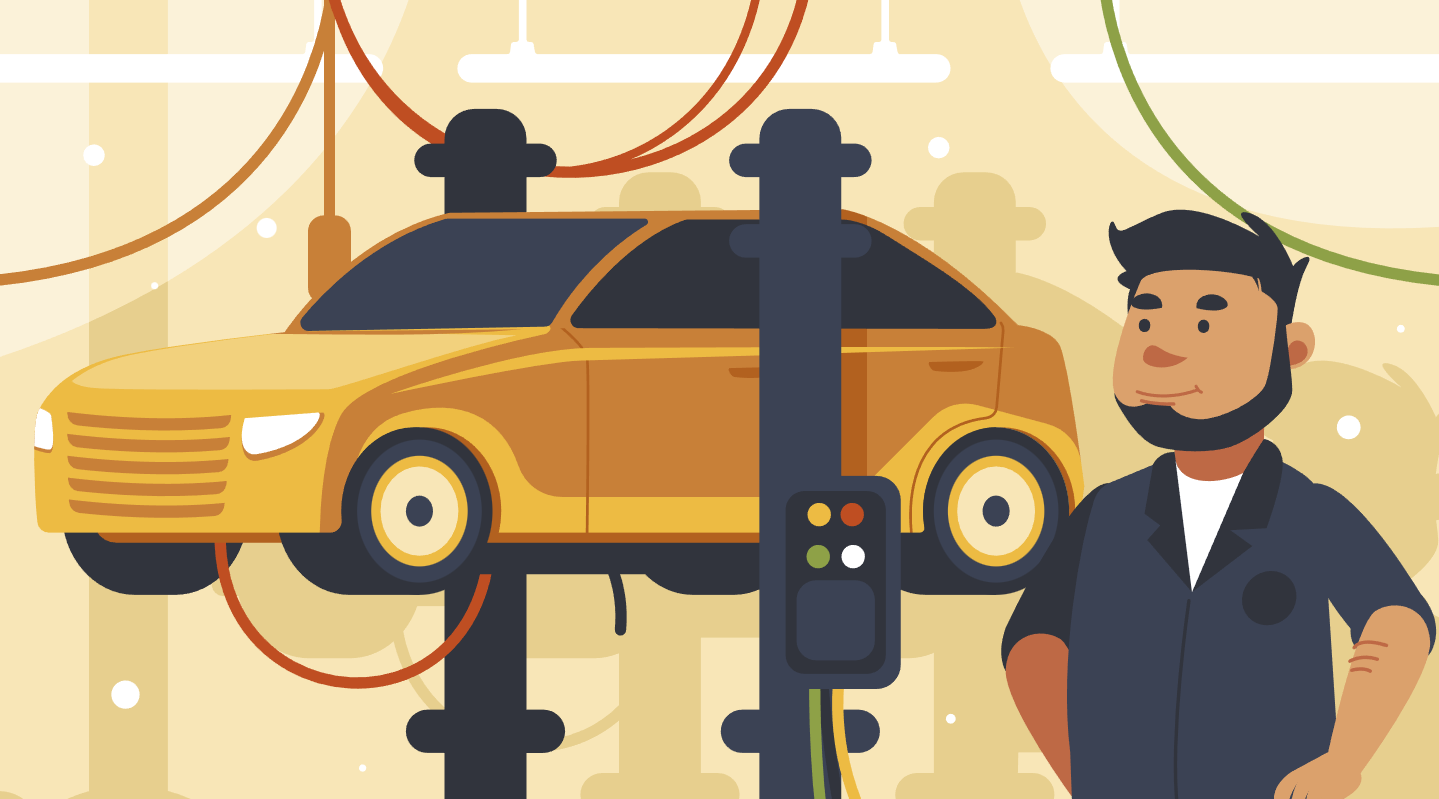 Looking to supply employees with uniforms? You likely have a particular look in mind, a price range, and some idea of how those uniforms will be cleaned and maintained. Before making the phone call or online order, consider these tips for choosing uniforms for automotive or industrial business from the uniform experts at CTC.
Factors That Make Quality Uniforms
Before choosing the uniforms to provide employees, it's a good idea to consider a few factors.
Comfort
Selecting uniforms that are made with breathable, quality materials is essential. Employees who must wear the same clothing all day long need to stay comfortable if they're expected to perform their best. Fit, material quality, and garment construction are essential.
Fit
A uniform that's poorly fitted is not only uncomfortable but dangerous in certain situations. If movement is restricted or garments are too loose, the potential for mistakes becomes higher for avoidable reasons.
Material Quality
Material that's too heavy or scratchy can not only be uncomfortable but can also cause distractions. Low-quality materials are likely to break down and fade quickly, making for a poor representation when customer service is involved.
Uniformity
One of the most important reasons businesses provide uniforms to employees is to create a cohesive look for the whole business. Not only does uniform provision and policy make a workforce more visually put together, but it also promotes the idea of a shared mission.
Garment Construction
Stitching should be sturdy and durable, ensuring that hems do not come undone and that buttons hold up to wear and tear.
Manufacturer Reputation
In the case of uniforms, how a uniform is manufactured is just as important as how it looks. Selecting a reputable manufacturer can ensure that the uniforms you purchase are designed with the factors listed above in mind.
Industry-Specific Considerations
Whether your business is in the automotive or manufacturing industry, there are uniform requirements for each that are worthy of consideration.
Uniform Considerations for Automotive Businesses
Here are some must-have qualities for automotive businesses: Additionally, they should be stain-resistant to common contaminants encountered on the job.
Dexterity: Automotive businesses should ensure that the uniforms they provide to employees are appropriate for movement and fast work.
Stain Resistance: Automotive mechanics and technicians need uniforms that can resist oil and grease splatters. Uniforms featuring special coatings or treatments that are designed to rep
Solid Construction: A uniform that starts to fray or thin after a few uses will look unprofessional and pose safety risks to wearers.
Uniform Considerations for Manufacturing Businesses
If the uniforms are intended for workers in manufacturing, they should possess the qualities below:
Strength and Durability: Manufacturing workers need uniforms that can stand up to tough conditions.
Visibility: Manufacturing requires that workers are often visible and easily identifiable, especially on a large plant floor. A uniform in bright colors or with reflective material is a must for this situation.
Qualities of a Reliable Uniform Provider
It takes a lot of organizational skill and process refinement to properly run a uniform service. Ensuring the company you partner with possesses these qualities is essential before signing to ensure professional-grade service.
Reputation
Look for a reliable uniform provider with years of experience and satisfied customers. They should have a visible online presence and known in your industry. Ask your industry peers for recommendations and they should be on their list!
They're Local
Multinationals that serve every countries around the world will not value your partnership the same way a local provider will. A local provider will take time to learn your business and how to best satisfy its needs.
Customer Service Excellence
Signing with a provider that treats your needs like a number will disappoint. Your business needs a partner that will be available to answer questions and make adjustments to your order or items as needed.
Experience
Your provider should have years of experience in the uniform service industry. They should be able to effectively address your needs and provide you with creative solutions to problems.
CTC is a Local, Experienced, and Quality Provider to Oklahoma Businesses
When selecting uniforms for your workforce, take comfort, quality material, reputable manufacturer and industry-specific considerations into account. Partnering with a local and reliable uniform provider like CTC can ensure that your uniforms are handled, cleaned, and mended regularly.
Contact us today for more information about how CTC can help your business thrive! Leave your contact information here or call us at (580) 323-3111