Linen Essentials for New Restaurants
November 18, 2021
CTC Corp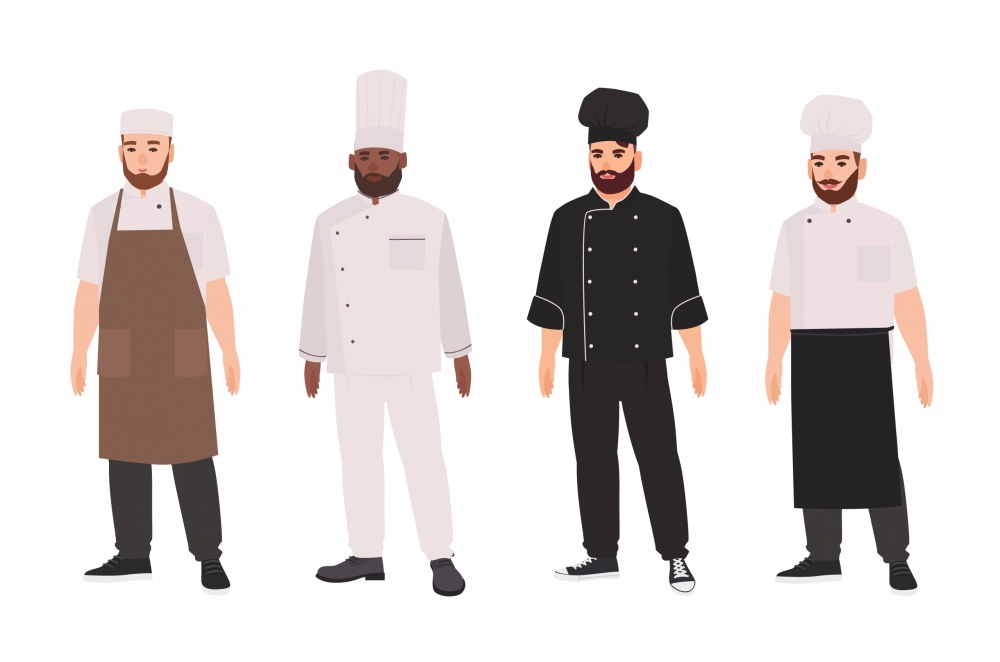 Congratulations on your new restaurant! Do you have the right linens for your brand-new business? If not, this simple guide to linen essentials for new restaurants is for you!
Here are Key Linen Essentials for New Restaurants
From the front to the back-of-the-house, here's a basic list of items that you need to start your linen inventory:
Tablecloths
Clean, crisp tablecloths are the iconic symbols of a good table setting. Their overall appearance and condition can affect any dining experience. There are many qualities and factors to look out for when choosing your restaurant tablecloth supply. They should be devoid of stains, odors, and other obvious signs of wear and tear. They should also be neatly ironed, as wrinkles make them look sloppy and neglected. The edges should be neat, as well, with no loose thread or visible rips. They should also be thick enough to sop up spills. Whether you're going for patterns or solid colors, your tablecloths should have the appearance of good hygiene and maintenance.
Napkins  
Like tablecloths, linen table napkins need to be clean and devoid of stains and smells. They are held to an even higher hygiene standard than table covers, all for very obvious reasons. Aside from being clean, your napkins should also be thick for functionality, and soft to the touch for user comfort. The last thing your diners want are rough, abrasive napkins on their faces! Like tablecloths, they should also be ironed, so as not to look untidy. It also helps to present them in style, through artful folding.
Towels
Running your kitchen is no clean task. That is why towels are a ubiquitous part of your restaurant linen inventory. Topping the list are, of course, heavy-duty kitchen towels. These versatile towels are everywhere – on the shoulders of cooks, handling hot pans, wiping off plates for presentation, and drying off freshly-washed items. There are also terry towels for your more delicate items, like crystalware and cutlery. Grill towels are also used for tougher cleaning needs, like greasy grills and oven surfaces. 
Your assortment of kitchen towels needs to be extra-durable for their difficult jobs. They also need to be low-maintenance and easily reusable. And though they don't need to be as pristinely clean as their front-of-the-house counterparts, hygiene is still a top priority.
The Biggest Linen Challenges for New Restaurants
Linen Quality.

Whether it's for your tables or for your kitchens, your restaurant linens should exude exemplary quality. They should be able to withstand both the demands of heavy use and the maintenance they require.

Inventory Management.

Keeping up with supplies also proves to be a challenge to your restaurant linen needs. You'll need to have adequate linen supplies for daily service while staying within budget and avoiding linen surplus.

Maintenance.

Food and grease stains are not the only maintenance challenges that restaurant linens pose. There is also the ever-present challenge of cost, as well as the need for efficiency.
Let CTC Help You Build Your Linen Inventory!
Don't let this information overload overwhelm you! Let CTC's expert linen service help you! Our complete Oklahoma restaurant linen service not only equips your new restaurant with all the linens that you need. We also have the complete linen service solutions that give you all the support you need for your restaurant's linen needs. From maintenance to inventory management, CTC lets you build and manage your new restaurant linens with ease, efficiency, and a guarantee of quality.
Contact CTC Today to Get Your Linen Essentials for New Restaurants and More!
Get in touch with us at 580-323-3111 to learn more about what we can do for you! You can also click here to get a free quote!