Why You Need Microfiber Towels
December 10, 2019
CTC Corp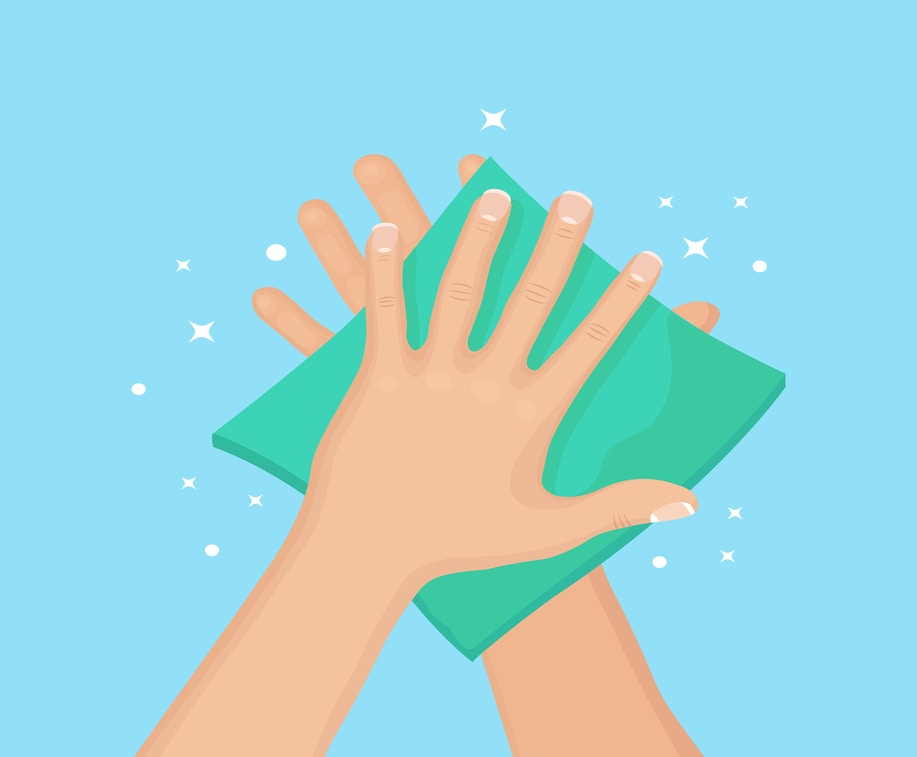 There is a lot of hype in the market surrounding microfiber towels, and it's for a good reason. Microfiber is a synthetic fabric that consists of split polyester and polyamide fibers. These fibers measure less than 1 denier, a unit of measurement for fibers based on the weight and size of a strand of silk. 
Some types of microfiber are even two hundred times thinner than human hair. This combination of material and fiber size play important roles in microfiber's superior cleaning effectiveness.
The Benefits of Microfiber Towels
Here's exactly how microfiber works for your cleaning needs:
Effective Cleaning.

The fibers in microfiber towels are two -hundred times smaller than human hair and can easily penetrate the smallest cracks, nooks and crannies. More than that, the fibers in microfiber towels attract and trap particles like dust as well as grease using static electric charge – a quality that you cannot get in other types of cleaning towels.

More Hygienic Cleaning.

Microfiber towels have been

tested and found

to remove a larger amount of bacteria and viruses from surfaces compared to other types of towels. This makes them the safest and most hygienic cleaning towels, especially for critical areas like hospitals and other medical facilities where there is a constant risk of cross-contamination.

High Absorbency.

Microfiber towels can hold water up to seven times their weight. This makes them not only ideal for cleaning up spills, but also makes them highly efficient for cleaning with liquid solutions as they reduce the amount of water and chemicals needed.

Longer Use, Bigger Savings.

The blend of synthetic fibers found in microfiber towels are known to be durable. This means that you get more out of each towel with fewer replacements, which ultimately translates to bigger savings in the long run.

All-Around Cleaning Tool.

Microfiber is extremely versatile. It's effective in almost every cleaning need – from cleaning dust, moisture, and grease off surfaces to more specialized cleaning needs like disinfecting.
Not All Microfiber Towels are the Same
It goes without saying, though, that some microfiber towels are better than others. Some are made especially for disinfecting in hospital settings while others are made for more commercial and industrial cleaning. And of this latter group, we can further find the superior and the inferior ones.
If you're looking for microfiber towels that can actually deliver the results that you need for your business, get your microfiber towels from a company with a reputable name, industry experience and enviable expertise in the field of commercial cleaning towels.
CTC Has the Microfiber Towels You Need
Get your microfiber towels only from CTC! CTC is a family-owned and -operated business. We are a one-stop-shop for all of your linen, uniform, and janitorial service needs. Contact us today for more information at 1(800) 926-5646.