The Difference that Quality Uniforms, Linen, and Service Make
January 18, 2022
CTC Corp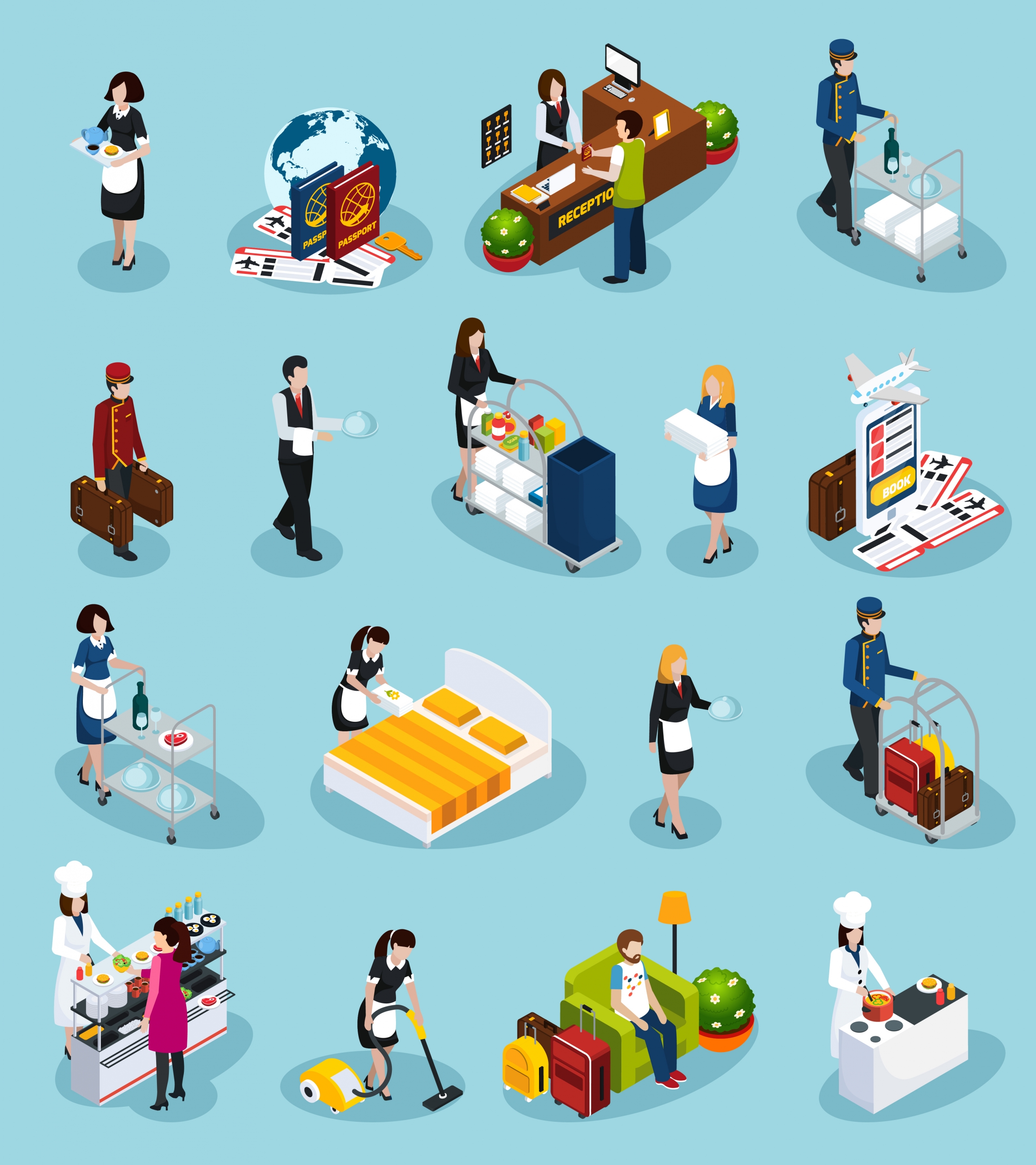 The difference that quality uniforms, linen, and service make is impossible to ignore. For one, they can remove the burden of having to deal with the endless cycle of dirty laundry. But high-quality uniform and linen service can do so much more than just that!
Here is What You Might Be Missing Out On Without Uniforms, Linen, and Service
If you pick the right service provider, you'll see the difference that quality uniforms, linen, and service make throughout your operations:
Quality Assurance
Outsourcing your linen and uniform service needs is one of the best ways to ensure the quality of your items. It should not come as a surprise that reliable service providers have a higher quality inventory. It makes the most fiscal sense for rental service providers to keep top-notch linens and uniforms. They will, after all, last longer – which is as much a plus for the service provider as it is for you. And we all know the difference that quality uniforms, linen, and service make for your business, especially through your staff.
Increased Convenience
Convenience is perhaps the area where commercial linen and uniform service makes the biggest impact. Outsourcing saves you from all the responsibilities – inventory management, maintenance, handling, etc. – relating to your linen and uniform supply. This means that your operations can do away with inessential tasks and focus on the core of your business. And uniform service helps you achieve that without having to sacrifice the quality of your linens and uniforms.
Lower Costs
One of the biggest misconceptions about outsourcing uniform and linen service revolve around cost. Some business owners are still under the impression that renting is more expensive than owning. This could not be farther from the truth. Quality linen and uniform service offers the more cost-efficient option in managing your business needs. 
For one, it does away with the expensive upfront cost of linen and uniform purchasing. Two, outsourcing also lets you do away with the cost of linen and uniform maintenance. That includes the cost of laundry equipment and labor, not to mention, the utility costs involved. Three, outsourcing covers the cost of damage repair and necessary replacements. In the usual course of business, repairs and replacements are inevitable, the cost of which could easily add up. And that's something that you can effortlessly do without, in the hands of the right service provider.
Reliable Inventory Management
Outsourcing your service lets you conveniently meet your inventory needs with ease and confidence. The right service provider offers flexible options that let you meet the changing needs of your business. It also helps lower the incidence of linen and uniform losses through high-tech tracking and superior inventory management support.
The Uniform and Linen Service That's Right for You
There is no underestimating the difference that quality uniforms, linen, and service make on your business. And in Oklahoma and Texas, there's one company that provides superior results and complete satisfaction for your business needs: CTC!
CTC has over 110 years of industry experience. Every aspect of our business stands on the foundation of decades of customer service excellence. Our operations are efficient, effective, and adaptable to your facility's most unique needs.
Our doors and phone lines are always accessible – from the work room to the upper office. This is how we show that we have your back and your best interests at heart. If you're looking for quality linen and uniform service that makes a difference in your business, look no further than CTC!
Contact Us Today!
Start your CTC commercial linen and uniform service today – call us at 580-323-3111 or send us a message here!